The tendency for anyone embarking on a new venture or a new task to have cold feet and fears sprinkled all over the place is unavoidable. Sometimes, knowing what to do before or after writing your book can be tedious to your mind, especially  now that you are running with the desire to make your book stand out from the different kinds of books you see out there.
At WORITAL, we will guide you on how to have the best cover design, book interior, book print and every other thing that can come up in your book journey.
Just imagine having experts and professionals who can lead you on what to do best at every stage in your book publishing journey?
Now open your eyes and see your imagination is now a reality. Worital has got all it takes to make your imagination a reality.
Worital  also offers you a free 20 minutes session to brainstorm on your book. You can also opt for the 1 hour session for a more comprehensive discussion and strategy.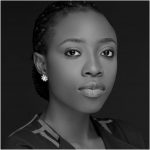 Worital is a brand that delivers on the value they promise. They are responsive, publish quality books, deliver on time and meet their customer's expectations 100%.

Working with Worital to publish my book was one of the best decisons.
At Worital, we display expertise in line editing, copy editing, and proofreading of manuscripts; with an end goal of producing flawless books
Are you ready to work with us? Start by getting your manuscript reviewed for FREE