Marketing Without A Budget
How to Spend Strategically to Grow Revenue and 'Cash Out' using the Communities and Membership Model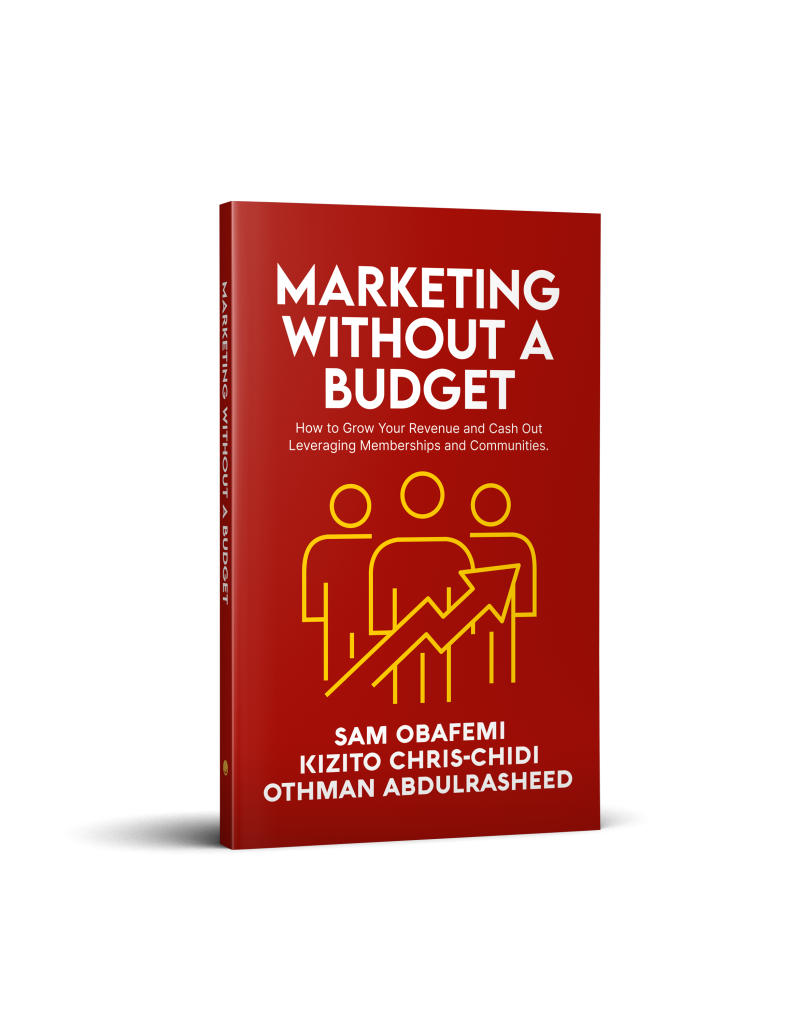 The Book Marketing Without Budget is a no-holds-barred, well -researched and contextual book with relevant case studies authored by Market-Creating Operators and Experts with the goal of guiding its readers on HOW TO SPEND STRATEGICALLY in order to GROW REVENUE AND 'CASH OUT' using the COMMUNITIES AND MEMBERSHIP MODEL.
The Book is a relevant resource for Business Owners, Marketing Experts, Premium Buyers, Active Shoppers, Product Owners, Service Providers and those generally curious about the outcomes of marketing and how communities and memberships work.
This book is worth more than the price on it's cover. As a brand growth expert operating in the US, I can attest to the fact that the nuggets shared in this book are indeed 'borderless.
This book is a must-read for business owners keen on improving their marketing outcomes from 0-1,000x. The book is well researched and the strategies shared by the authors are easy to deploy. I have seen tremendous increase in revenue since I started adopting the strategies in the book,