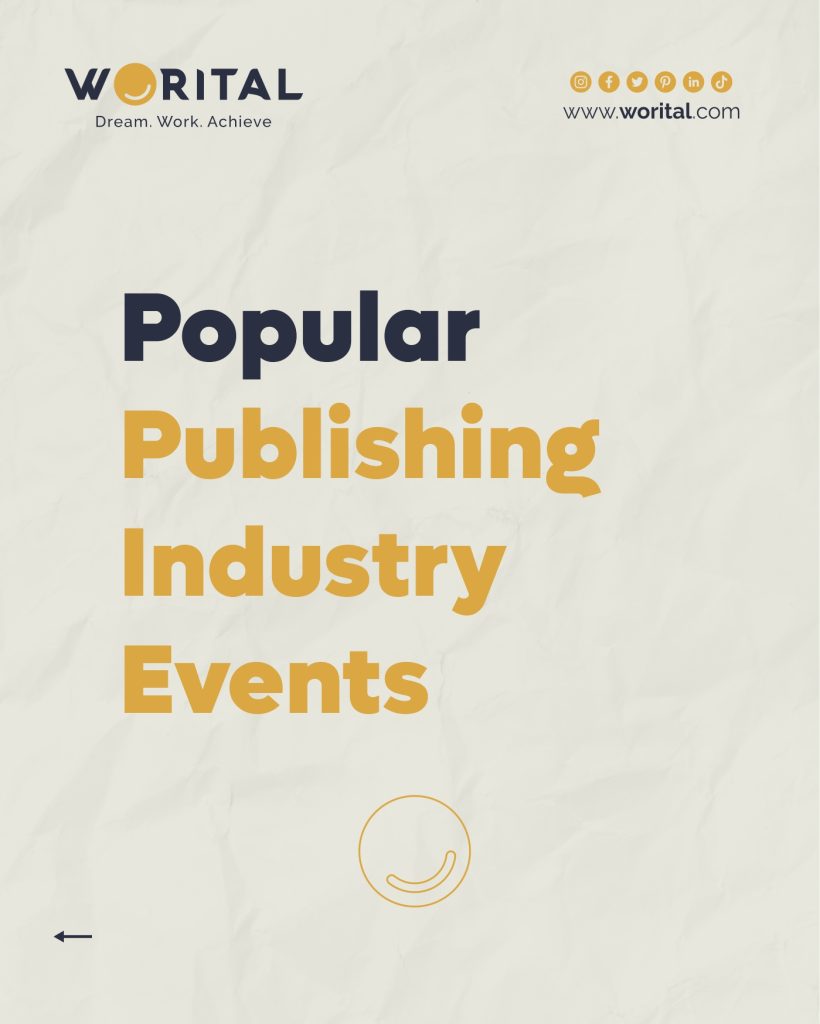 To ensure you are up to date and able to leverage some of these opportunities around the globe, we bring you a rundown of the major publishing industry events that hold year-round.
They provide a platform to ensure authors' networks, and cultures are more exposed, especially for minority cultures.
Below is a list of these events.
1. BookCon (United States of America)
This event holds in May or June every year. It is particularly a consumer-oriented book convention held in the United States of America, and it brings book lovers, authors, and publishing professionals together for author panels, book signings, interactive experiences, and discussions.
BookCon gives an avenue for readers to engage with their favorite authors while still discovering new books and publishing trends. 
2. Frankfurt Book Fair (Frankfurt, Germany)
This comes up in mid-October annually. The Frankfurt Book Fair is the world's largest trade fair for books and media. It is like a meeting place for publishers, literary agents, authors, and media professionals from various corners of the world.
The book fair includes an exhibition of books, and digital media, as well as an array of conferences, workshops, and discussions centered around industry trends and innovations.
3. Sharjah International Book Fair (Sharjah, United Arab Emirates)
The Sharjah International Book Fair usually holds every year in November. It is the largest book fair in the Middle East and North Africa region. It features a vast exhibition of books, literary events, author signings, and cultural activities.
The major aim of this fair is to promote reading, knowledge sharing, and cross-cultural exchange.
Other notable mentions that come up around the calendar are:
5. London Book Fair (London, United Kingdom)
It is regularly held in the spring season, around March or April. This is one of the largest and most glamorous publishing events globally. It brings together publishers, authors, and industry professionals from different parts of the world to breed knowledge and new inroads around the publishing industry.
The fair also features a wide range of seminars, workshops, and exhibitions related to the publishing industry.
6. BookExpo America (BEA) (United States of America)
This is another book event that holds in the USA. and usually comes up in late May or early June yearly. BookExpo America is the largest trade show for the North American publishing industry. It provides a platform for publishers, booksellers, librarians, and authors to network, attend educational sessions, and discover new book releases.
7. Bologna Children's Book Fair (Bologna, Italy)
This typically holds in late March or early April. It is the leading international event for children's content and publishing. It showcases a wide collection of children's books, illustrations, multimedia products, and services. The fair offers networking opportunities, conferences, and forums on children's publishing and storytelling.
So, if you are a Children's Story writer, an author seeking to tap into the American market, or you want to gain a chunk of credibility in the British Book Industry, you know where you should be.
We will see you in the next one. Ciao.